Scrapfly Developer Hub
Web Scraping API
Explore Scrapfly guides and examples to seamlessly integrate Scrapfly to your web scraping application.
---
Explore using Scrapfly
Discover intuitive and interactive examples. We have developed a playground to test our solution without writing a single line and generate code in many languages to illustrate.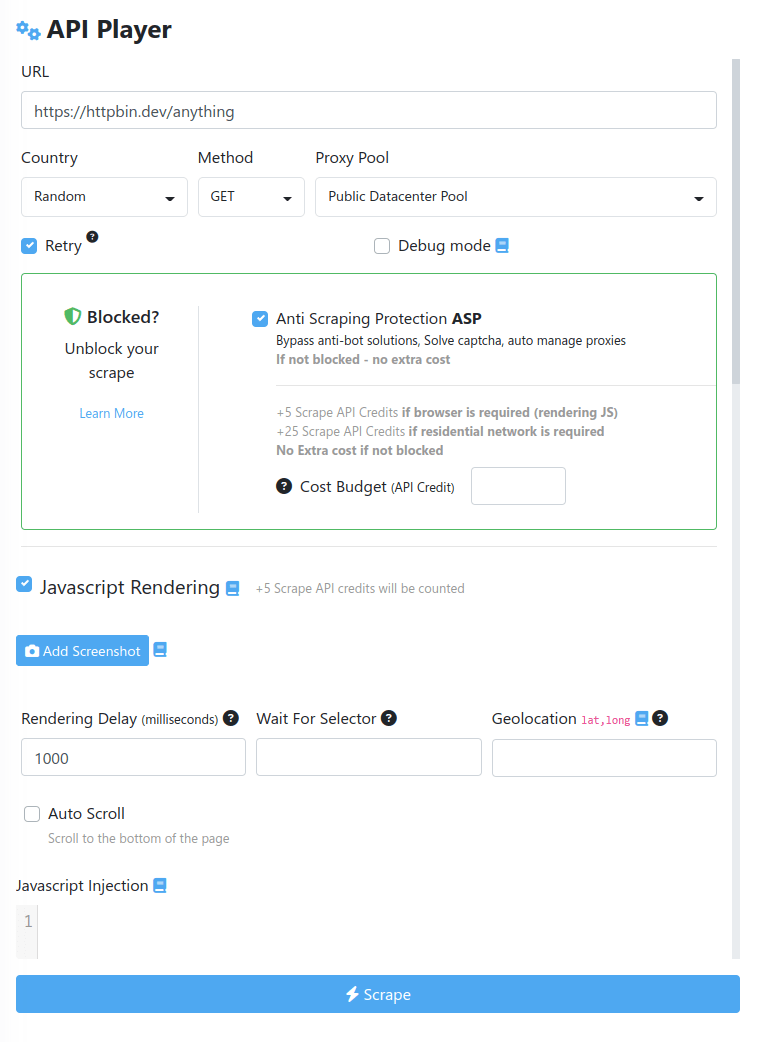 Discover the Interactive Player*
*Requires an account
---
Web Scraping Academy
NEW
Learn everything about web scraping through Scrapfly Academy - a free educational platform for diving into web scraping.
---
Discover our ready to use integration
---
Speedup with Online Web scraping Tools
We develop them for our own usage, we make them available for everyone. You can use them to test your own app, to learn and practice. We also have daily operation tools that we